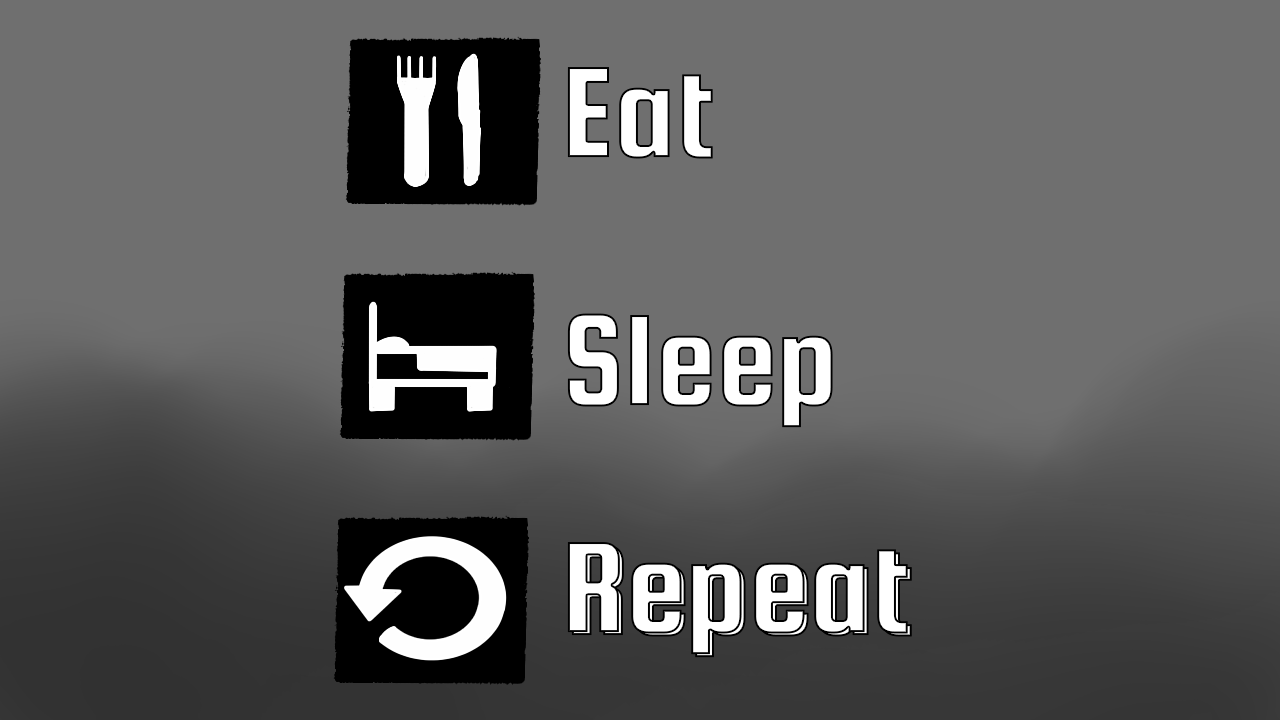 Eat, Sleep, Repeat
A downloadable game for Windows and macOS
Would you go insane if you did the same mundane things over and over again?
Would you see the world different? Strangers different? How about your own loved ones?
Eat, Sleep, Repeat is a point and click game that goes through the daily life of the player. The demo goes through the first 3 days of the game. I would love any feedback on the game, as I plan on adding more days and mechanics to the game to make it more interesting.